Top One Tech is a well-known open frame touch screen display manufacturer in China, providing high-quality open frame and embedded industrial touch display products for industrial automation, monitoring, medical, education and other industries. The touch monitor adopts a metal casing with a touch screen, which has the advantages of anti-vibration and anti-interference.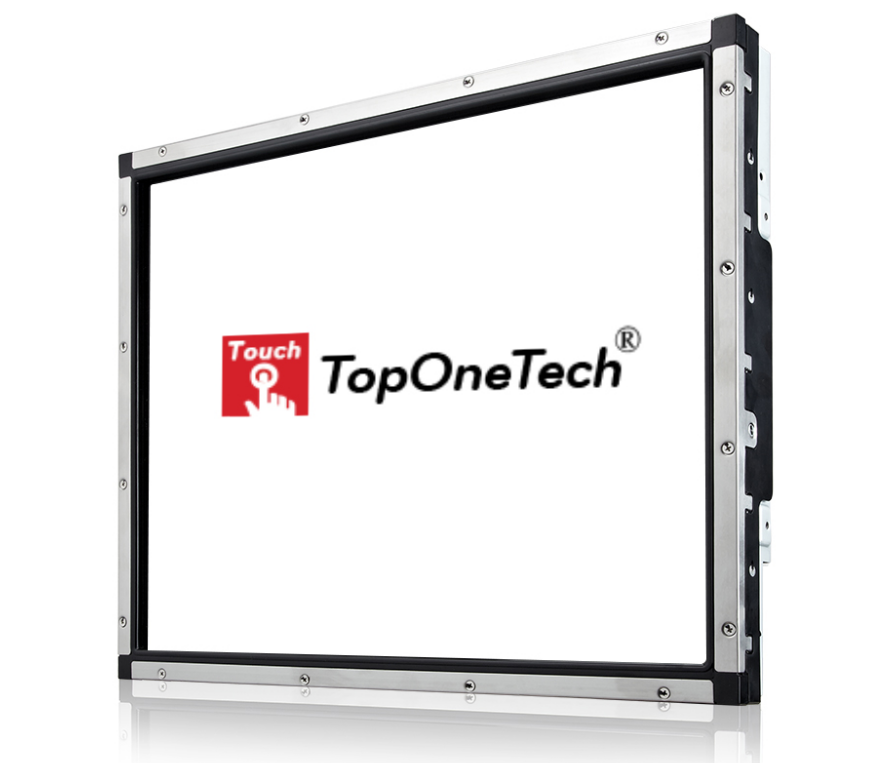 According to the different installation methods of customers, we provide installation methods such as up and down fixing, left and right fixing, embedded, wall-mounted and other installation methods. Industrial touch monitors are touch solutions for high-end game consoles, entertainment machines, ATMs, and industrial automation equipment integrators or end users. They are not only suitable for cabinet installation, but also wall-mounted and embedded in public places. The touch display has the characteristics of high resolution, high sensitivity, 16:9 screen aspect ratio, and full HD viewing angle, which is very popular among customers.
When customers buy a high-resolution touch display, if you do not understand the specific installation steps, Top One Tech Co., Ltd. will provide you with a detailed installation video of the touch display according to your installation method. In the video, there are professional personnel to explain each step of the installation. We all know that sometimes the instructions or documents are too complicated, and make you confused, so don't worry, we will record detailed tutorials for different installation methods of touch monitors, and send them to you at any time if you need them.
Watching these videos to visualize a process and let customers go through the steps will make it very easy. In addition, we will also publish related videos on our official website oemtouchmonitor.com/toponetechdisplay.com, and also on some social media such as facebook/linkedln/youtube, you can follow our official account for easy viewing at any time , but also keep up to date with the latest touch display information.
Top One Tech has always seized market opportunities to create high-quality touch monitors with high resolution. We have been recognized by the industry as a strong competitor. The custom touch monitor series has a variety of styles to meet the diverse needs of customers.
The Top One Tech touch monitor will undergo a risk assessment at the finished product stage to ensure that there are no safety issues such as leakage in all aspects. The rugged design of the product enables it to work stably in harsh environments. We see innovation as our primary path to greater success. We will improve our product innovation capabilities by increasing investment in the R&D department and cultivating talents.